Welcome to Plant Power Adventures!


House Plants & Gardening
Tips & Resources

Information and resources to help you grow beautiful and healthy plants in your home, yard, green house and garden. Create your dream space inside and out with products and services to help inspire you. Fun and useful tips on plant selection, growing, watering, landscaping and soil preparation.

Healthy plants can add so much beauty to our homes, inside and out. A garden offers so many health benefits to our lives, fresh produce is an ideal way to eat healthy and the exercise from caring for our gardens is a fun way to get in shape.

Learn what planting zone you live in and the best plants to plant in your yard and garden for your planting zone.

USDA Plant Hardiness Zone Map Indicator Plant Examples Listed by Zone

With the garden and yard looking so good maybe it is time for some home improvements. We have information to help you make your home beautiful inside and out. Create a space you, your family and friends will enjoy for many years to come.

House Plants

Garden Information

Landscape and Home Improvement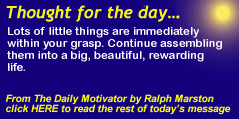 We hope that you take the time to explore all that we have to offer and
encourage you to share with us your thoughts, ideas, tips and stories.
Our site will always be growing with new ideas and information so
bookmark us and check back often. If you have any questions, please
drop us an email.